I just earned my Notion Essentials badge, certifying that I am especially qualified in Notion databases, formulas, sharing and more.
On the anniversary of my first year using Notion every day, I have officially been awarded the Notion Essentials badge, certifying my knowledge and skill in the use of Notion – the project management and collaboration tool. To me, it's a powerful testament to all the hours I poured into this splendid tool, which pretty much helps me organise my entire life now.
It's also an important step for my professional life: recently, I've been instrumental in introducing Notion to certain parts of the social media consultancy I work for, specifically in some client accounts. Since then, Notion has been key to help us streamline processes and optimise our workflow, and I've silently taken on a much welcome role of Notion admin and tutor in the UK offices.
You can click on the badge below to be taken directly to the public Credly page and understand what it means.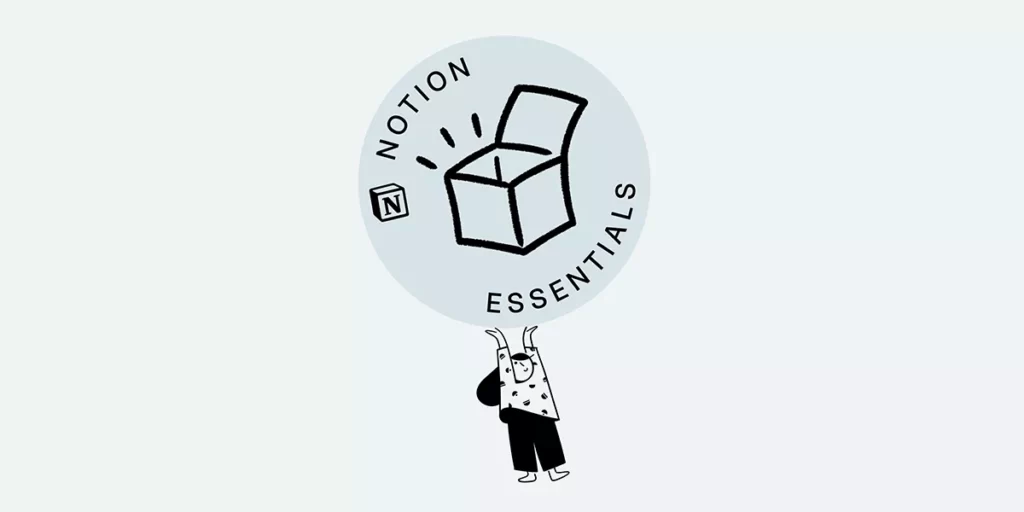 What is Notion?
Notion is a project management and collaboration tool combining a number of different software solutions into one. It has the power of the spreadsheets and the flexibility of a block-based layout, such as this WordPress site. And it has a number of features optimised for malleability, to empower users to gain control of their own productivity.
This is a very abstract way to say that Notion is a powerful tool to organise projects, data, information and media in the way that best fits a user's needs.
Anyone using Notion will be able to create anything from a database of client details to a list of products, an internal communications hub, a social media calendar and much more. I have personally used Notion extensively to keep track of my own projects, large or small, and to keep my workflow organised when it comes to my daily professional life. As a highly visual and heavily structured person, Notion has been key to keep my productivity in check and achieve my goals in the past year.
How I personally use Notion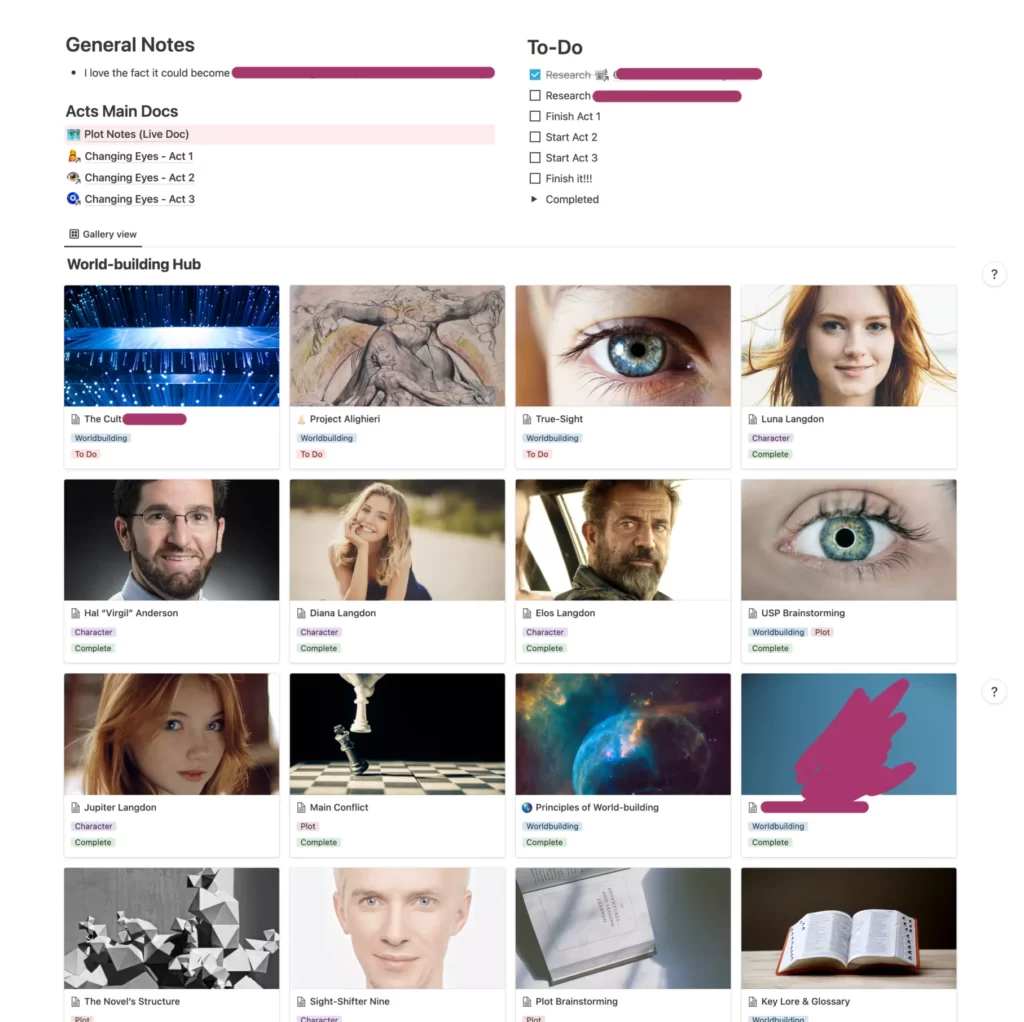 Notion has been around for a long time. I remember my first approach to the tool was back when I was writing about video games full time, nearly 10 years ago. The editorial team needed a way to collect and share notes that would make writing articles easier, but we soon abandoned Notion as it didn't really suit our needs.
Fast-forward to July 2021, and while working on The Hounds of Salem, my first Call of Cthulhu adventure, I stumbled upon an interesting course on project management using Notion. I'd been struggling heavily to keep track of all my personal interests around that time, so I happily jumped on the occasion.
It was love at first sight. I first built a HQ Page where I could keep an overview of all my ongoing projects, and then a central database of pages to act as the brain of the entire Notion base. From there, my personal Notion HQ grew beyond measure, encompassing all my hobbies (with databases to keep track of my gaming backlog, books read, films and TV shows watched, etc.) and all my personal and professional life.
I used Notion to create an editorial calendar to organise my busy days at Creativepool.
I used Notion to create an HQ while at Velvet PR to keep track of my daily tasks.
And today, I still use Notion with Battenhall to stay on top of my deadlines, collect all the necessary resources and optimise my workflow. Additionally, I have introduced Notion to one of our client teams, by training and mentoring 13 people in the use of the tool to streamline our processes with the client.
Notion Essentials: The road ahead
The Essentials Badge is a great achievement for me, but my journey with Notion doesn't stop here. I know there's still a lot I can learn in terms of actual project management, integrations, APIs and formulas. I'm excited to deepen my knowledge of those features in the coming year.
Applications to become a Notion Admin (a certified go-to person for anything Notion-related in a team) open this Summer 2022. Who knows? Maybe I will be able to snatch a certificate for that one before the end of the year, too.